SOFIA – THE CAPITAL OF BULGARIA
Ever Growing Never Aging
Sofia is a city with a 7000-year history, which makes it a unique phenomenon in Europe, and places it among the settlements dating back to most distant antiquity. It has the hectic atmosphere of a big capital city and a compact centre where all main sites can be visited on foot. Roads from all parts of the world have been meeting here – peoples have come and gone, civilizations have advanced and declined, but the city has remained.
Sofia is the only European capital with a mountain within 20 min. from the city center. Sofia is Bulgaria's capital and its largest city.
Sofia is an ideal destination for unique and bespoke meeting and incentive programs. Its guests can take advantage of the destination's modern facilities that are complemented by the traditional local hospitality. It offers excellent conditions for international congresses, symposiums, meetings, conferences, exhibitions, incentive trips and teambuilding activities in its more than 25 high quality hotels of four and five stars, some of them branded with world-famous hotel chains with well equipped halls of different size and capacity. Planners seeking exceptional, unique and unconventional ideas for their corporate events are spoilt for choice with a huge range of facilities and social activities on offer.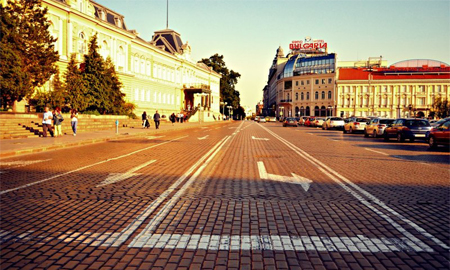 Incentive possibilities:
• Green Sightseeing of Sofia with bikes with a stop for a treat with a typical pastry produced by roses – Rosa Damascena Tea, Cheesecake with Rosa Damascena Jam, etc.
• Unforgettable concert of acapel Cosmic Voices Choir with a glass of champagne in the National Art Gallery.
• Retro tram ride and Summer Food Festival at open air in Vitosha Mountain
• Corona Express retro train trip to the picturesque countryside
• Dinner in the sky
• Private charter flights for a meeting or 2-hour trip over the country
Team building activities:
• Icon painting classes
• Cooking Master classes
• Off-road safari in Vitosha Mountain
• Rafting and Canyoning
• Snow Olympics and Winter Festival with snow bar
• Snowmobiling and Snow-tubing
• Golf Academy
• Communism Heritage Photo Challenge
• Cocktail Challenge
• Prime Time