Europe's 'Oldest Town' Found In Eastern Bulgaria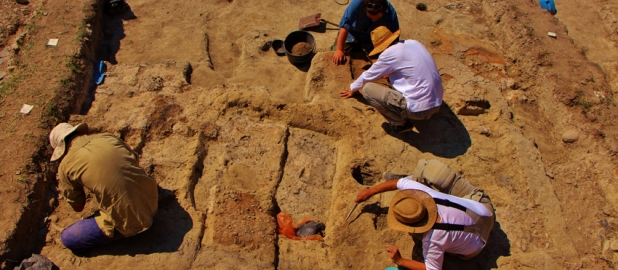 An ancient town found during excavations in eastern Bulgaria is the oldest urban settlement found to date in Europe, a Bulgarian archaeologists claims. Excavation works that started in 2005, but only recently the team gathered enough evidence to back up this claim, Vasil Nikolov professor from Bulgaria's National Institute of Archaeology told The Associated Press. His field team has so far unearthed remains of a settlement of two-story houses with a diameter of about 100 meters (328 feet) encircled by a fortified wall. House's walls, 10 feet high and about 6 feet thick, are believed to be the earliest and most massive fortifications from Europe's prehistory.
Bulgaria, a Balkan country of 8 million, hosts numerous Neolithic, Chalcolithic and Bronze Age settlements as well as significant remains of Hellenistic, Roman and Byzantine urban centers.