Hockey Game Azurco International, April 2018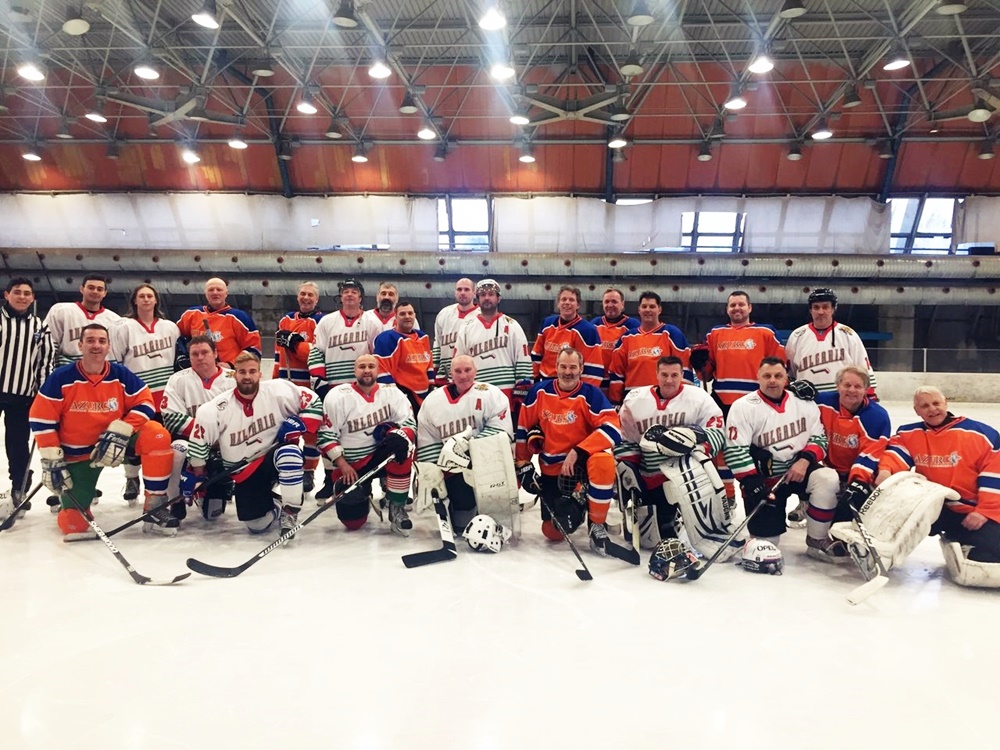 In the beginning of April, Azurco International hockey team from Canada visited Bulgaria and played two hockey games in Sofia. The sport event was organized by Alexander Tour in partnership with Maison de Voyages / Hot Sports and Ernesto Travel.
A group of eleven hockey veterans, along with their partners, arrived in Sofia to play with two Bulgarian teams: the National team of Bulgaria and the team of veterans. The games, which took place in Winter Palace of Sports, and after that a friendly meeting with catering for all players, were arranged by Alexander Tour.
The guests spent four days in the Bulgarian capital and stayed in Les Fleur Boutique Hotel, located in the heart of the city. Apart from attending the sport events, they were able to explore Sofia via walking tour and a ride with retro tram. They enjoyed a magnificent view and gourmet cuisine at Pri Orlite restaurant the farewell dinner.