Business Trip 6-8 June 2018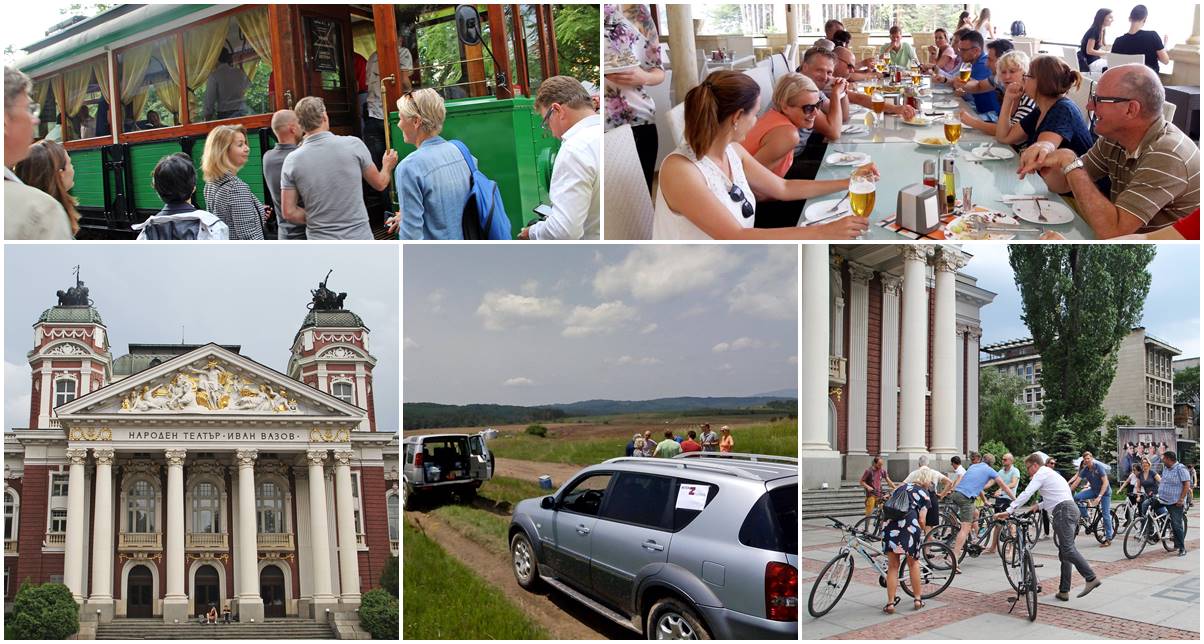 In the beginning of June, Alexander Tour organized an incentive trip for IntenZ Farma B.V. – an independent business association of pharmacy owners from the Netherlands. After their arrival in Sofia, the guests were transported to Hotel Les Fleurs – beautiful 4-star hotel, located in the center of the city.
During the 3-day trip they enjoyed a trip with an authentic retro tram car, explored Sofia via bikes and went on jeep safari tour. Wine tasting, business visits and three official dinners were also included in the program.
The members of Intenz Farma B.V. were very satisfied with their stay. "They found the hotel and the restaurants very pleasant and the tours through the city (on foot and by bike) very educational," says Frans van de Ven, a representative from the association. He continues: "The accompanying guides explained everything in an understandable way in Dutch and English. The highlights were the jeep safari and our dinner + wine tasting at Cosmos Restaurant."
In addition, some of the guests visited one of the symbols of Bulgaria – the magnificent Rila Monastery.